Welcome to El Bien Social (The Social Good), the place where business meets sustainability
Magazine El Blog Social
Online platform specialized in the promotion of Sustainable Projects, Companies, Ideas and Lifestyle for a Better World
Projects that change the World
Read our articles about companies, projects and sustainable lifestyle
The Best Sustainability Professionals
Learn from our interviews with the top sustainability experts
Do you have a sustainable project or do you work in this field? We want to interview you!
Latest articles in El Blog Social
El Bien Social Consulting
Consultancy and workshops for the creation and development for Projects, Business and NGO's.
Do you want to create or grow a project with social impact?
We help you create the project you have in mind
Do you want to transform the social and environmental impact you generate?
Whether you are big or small, we help you to be more sustainable
Do you need a speaker for sustainability talks?
Well, you've come to the right place, because we love raising people's awareness!
"If the project you have or are going to create does not in any way improve the society and the Planet we live in, then the best thing you can do for the good of all is not to start it"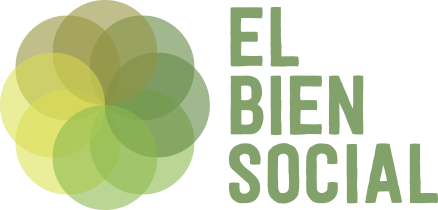 What is El Bien Social?
El Bien Social is the online portal specialized in the conception, creation, development and promotion of projects and companies with social and environmental impact, through our Online Magazine and our Social Consulting